FULL SHIP-HANDLING BRIDGE FISHING SIMULATOR
(FISHING, ARPA/RADAR, WATCHKEEPING AND NAVIGATIONAL SHIP-HANDLING)
VR-FISHING is the Professional Fishing, Navigational and ARPA/Radar simulator, allows to realize the different aspects of the education and the certification of navigators according to the requirements of International Agreements STCW 95/98 and STCW-F 95/98, as well as including:
Primary preparation in the Simulator according to the programs:

Observation by the Sonar and the Echosounder
Detection of fish bands
Positioning of the vessel
Launching of the procedure

Special preparation in the Simulator according to the programs:

Observation by the ARPA/Radar and the route planning.
Exploitation of ARPA/Radar.
Electronic Chart Display and Information System (ECDIS) with a collection of officials charts in formats: S-57 ed.3.1, ARCS, BSB / NOAA, DEM.
Monitoring of ARPA/Radar Layer on ECDIS
Operations and manoeuvering of the vessel.

The professional preparation of the navigators for fishing-ships in the simulator according to the programs:

Search and estimation of the fish bands using modern fishing hydroacoustic equipment.
Operations and maneuvering of the vessel in the fishing by the trawlnet and seine.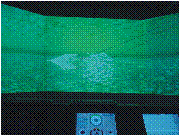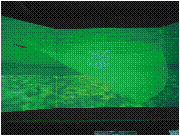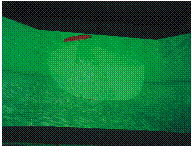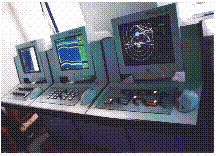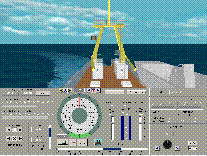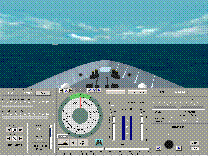 SR240 Sonar (SIMRAD):

The frequency of work 24 kHz
The ranges 200 , 400 , 800, 1200 , 1600 , 2400, 3200 , 4800, 6400 m
The impulse duration from 1 till 100 ms - in the mono tone parcel, from 4 till 64 ms - in the modulated-frequency parcel
The width of the acoustic sector is : 12 ° x 12 °
The width of the horizontal sector is : 12 °, 90 °, 180 °, 360 °
The electronic slope of the sector from +10 ° till -90 °
The frequency of the sound indication from 689 to 1033 Hz
The intensity of the signals image - echo's by 32 nuances of color
Nine modes of the hydroacoustic information image, including the possibility of vertical cutting image and the information from Echosounder.
ATLAS FISCHFINDER 793 DS Echosounder (ATLAS ELEKTRONIK):

The frequencies of work 33 and 100 kHz
The ranges 10, 20, 50, 100, 200, 500, 1 000 m
The ranges widened for the pelagic layer or on bottom from 6 till 120 m
The progress of the diapason beginning: from 1 till 5 000 m
The impulse duration from 0,15 till 10 ms
The width of the acoustic sector is 6° x 8° or 6° x 4° on the frequency 33 kHz, 14° on the frequency 100 kHz
The intensity of the signals image - echo's by 16 color nuances
Six modes of the hydroacoustic information image, including the possibility of inserting and ruling the window with the sweeping amplitude
CN-14A Net Sound (FURUNO):

The frequency of work 75 kHz
The ranges at the top 10 , 60 , 120, 180 , 280 , 400, 500 , 600 m
The ranges below 5 , 10 , 20, 40 , 60 , 120, 180 , 400 m
The impulse duration is 1 ms
The width of the acoustic sector 28°
The intensity of the image of signals echo's by 8 nuances of color
Four modes of the image of the hydroacoustic information, including the possibility of the fastening at the beginning of the echo towards