FULL SHIP-HANDLING NAVIGATIONAL SIMULATOR
(RADAR/ARPA, WATCHKEEPING AND NAVIGATION, SHIP-HANDLING)
The simulator according to the STCW-95/98 provides training in programs:
Ship control, including large vessels with special manoeuvring performance
Analysis of a surface situation under day and night conditions, under low visibility by navigationnal lights and ARPA/Radar data
Use of up-to-date navigationnal aids such as ECDIS and GMDSS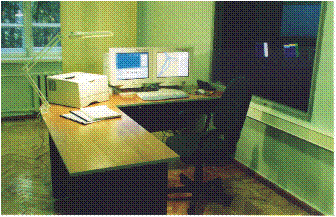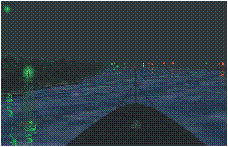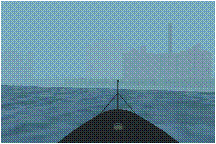 VISUALIZATION SYSTEM

The visualization subsystem is based on projectors and provides the horizontal (vertical) angle of view - not less than + - 60 (-+ 10) degrees; visualization of day, twilight and night conditions of navigation (100 gradations); vizualisation of different conditions of visibility (12 gradations). Visualization coastline, coastal artifacts, ships and landmarks beacons and lights, etc. …



ARPA/RADAR SYSTEM

Provides a simulation of a surface situation formed by:
The vessels controlled by operators; the targets, controlled by instructor and/or program-driven; the sea marks; a coastline of particular area; radar observation interference.
The ARPA/Radar subsystem is equipped with 28" monitor.
Control of the Plan position indicator is provided by sensor control panel.
ECDIS SUBSYSTEM

Provides the following features:

Indication of the own ship position on the electronic chart;
Navigation, route planning and plotting;
The route safety check;

The ECDIS subsystem is equipped with 21" monitor.
GMDSS SUBSYTEM

The Subsystem imitates the following communication equipment:

VHF Radio station with DSC facility;
MF/HF Radio station with DSC and NBDP facilities;
Ship earth stations INMARSAT-C and INMARSAT-B;
Portable VHF radiostation,3 types of EPIRB, SART,

The indicated equipment allows communication between bridges and instructor console.
CONNING/DPS CONSOLE

The Console provides the ship control, indication of ship's course and speed and other navigationnal parameters, the indication of external conditions and depth. Control of anchor gear and ship's signals.